When I swapped from my Blackberry to an Android phone (Droid Incredible) I knew that I would be using the the Inc as my new GPS Navigation unit. See, about 3 weeks earlier I had flown to Raleigh, NC and I took my Telenav GPS unit so that I wouldn't have to rent one from Hertz once I got there. Don't get ahead of me. On the return trip, there was a mix up on my ticket and I almost didn't make my return flight. Luckily I made it on board unscathed, but my baggage wasn't so lucky…it was apparently dropped a few times making it from the ramp to the plane and when I got back home to Birmingham, I noticed that the touch screen was completely cracked, and, being out of warranty, I was completely out of luck.
So, back to the story. Knowing that I was planning on using my new phone as a GPS unit, I began looking for the right vehicle mount. Verizon provides one made for the Inc but it's giant and definitely an eye sore. There are also other aftermarket car mounts with a various array of mounting options. Some mount to the windshield, some to the dash, and others on the AC vent. Of course, in the hot Alabama summers we have here, anything that would partially block the AC is a laughable proposition.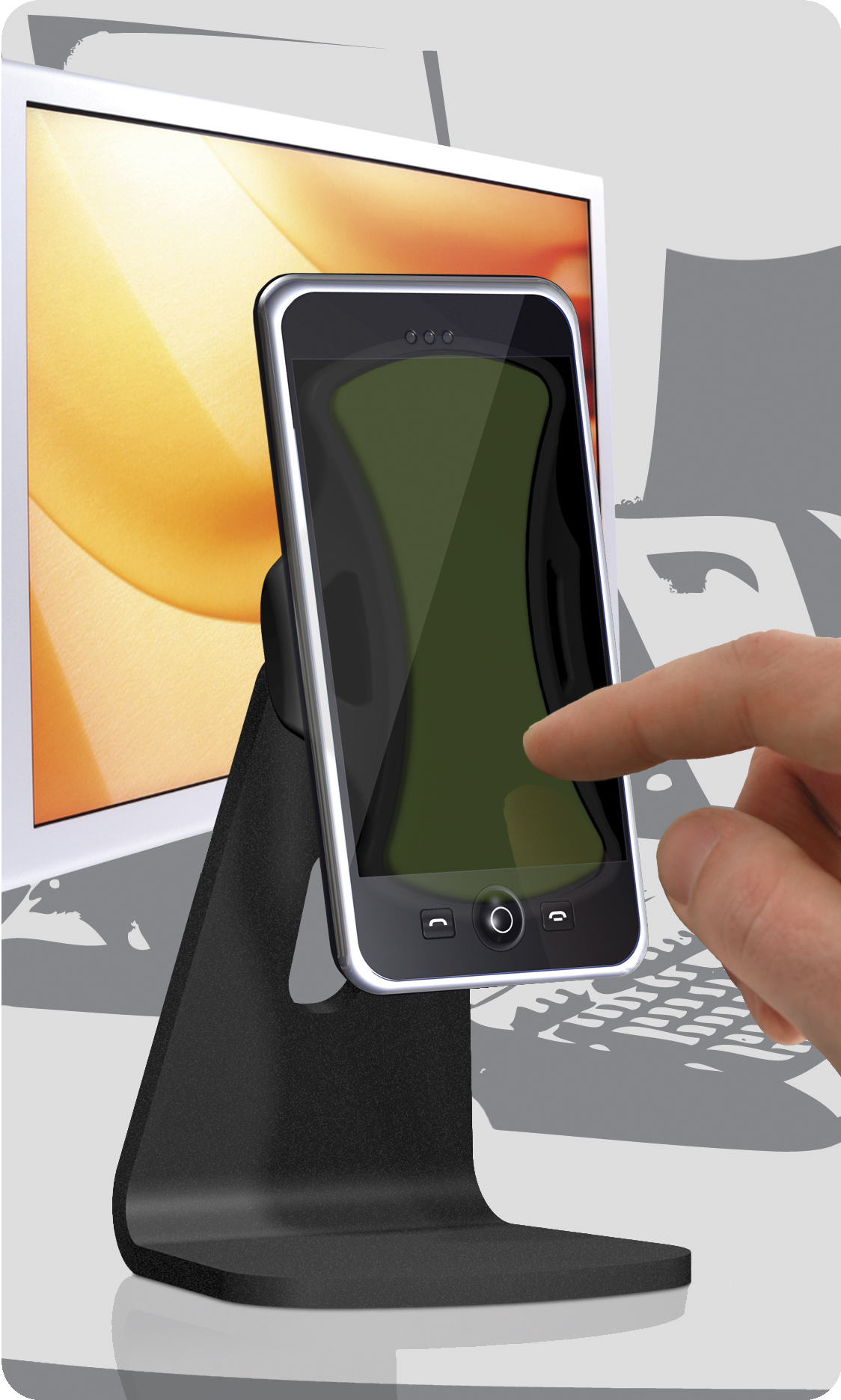 Most of the mounts were not 'sexy' to use a good geek term. They all looked big and clunky…not at all a good match for such a sleek phone. (This is one area what Apple outshines…mounts, cases, etc. for the iPhones are much hotter & more accessible..having said that, manufacturers have an easier time since with Apple products, there is typically just one form factor where with Androids, Blackberrys, etc. have many different sizes, shapes, etc.
After a bit more searching online, I ran across a product called Clingo, made but the well-know Allsop company. Clingo use standard bases for the desk, car, and neck (yes, neck) and then uses snap-on, lime-green sticky pads which the phone then adheres to. Sounds crazy, right?
I ordered a desk mount for the office as well as a car mount which easily swivels 360° so that I can easily rotate it for Navigation or for a larger keyboard when texting (at red lights, of course!) When the products arrives, the desk mount sticky pad was already coming apart…the pad was poorly glued to the base and since one has to literally 'peel' the phone off the pad, I knew this wouldn't last very long. A quick call to Customer Service and they drop-shipped me a new pad for the desk mount and I'm pleased to say it was much much better quality.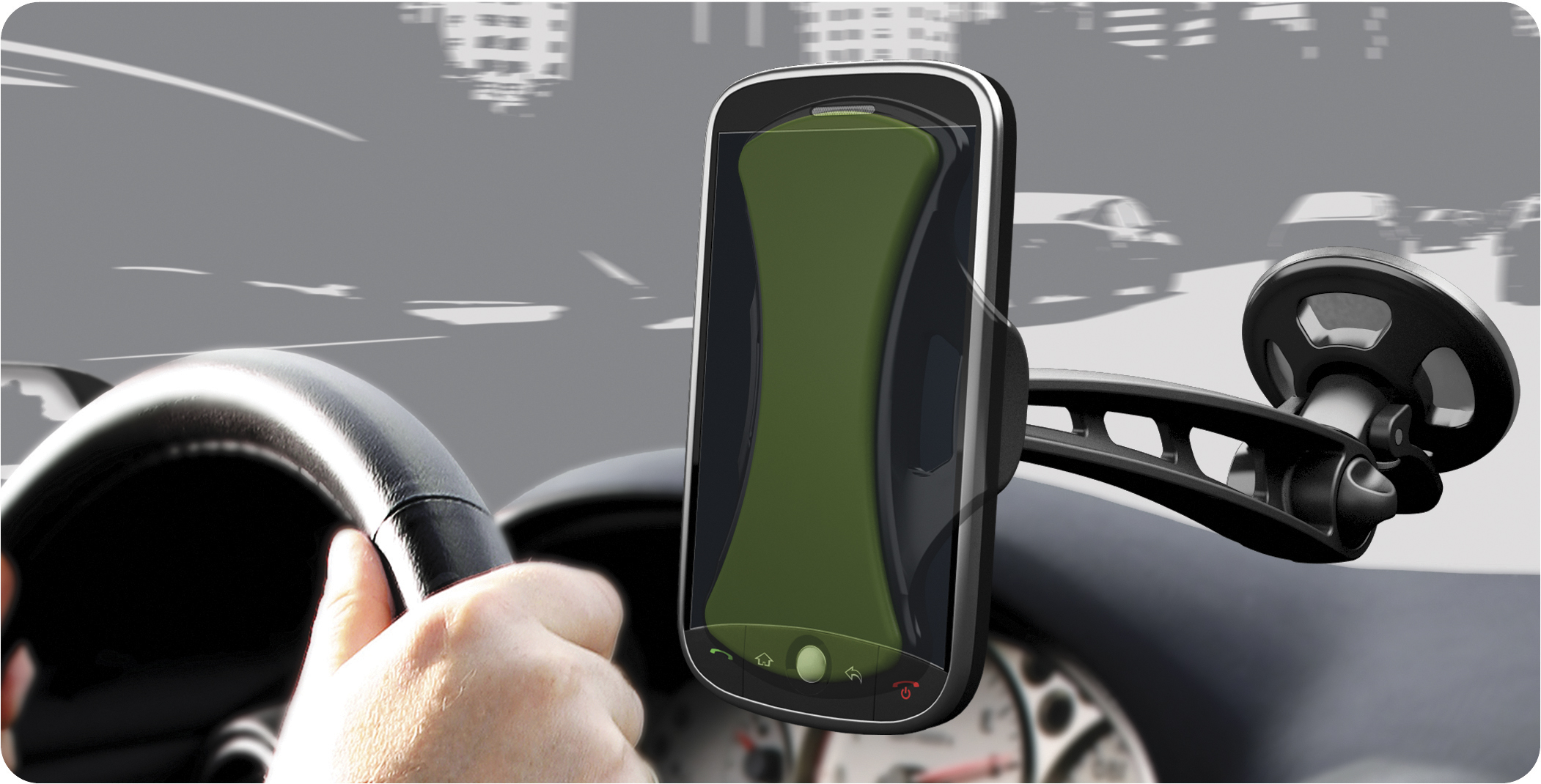 All in all, I'm really pleased with the product. I should note that some phones don't work well with the sticky pad method. For example, if you phone doesn't have a 'flat' back…that is, if it is curved or has ridges like the Droid Incredible, it's not going to stick very well. (I have a hard plastic case on my Inc which apparently is the absolute MOST adhesive thing for these sticky pads to stick to because it can tedious to remove at times.) Also, the latest iPhone 4 doesn't stick really well to it. It may work fine for your desk but in the car, there's too much vibration for it to stay on.
These mounts run between $30-40, depending on your setup. They're available directly from the company and should soon be available in Best Buy, Radio Shack, and are now available online at Amazon. Also, if you're using a clingo car mount with the Inc, be sure to pickup a right-angle micro-USB cable to keep the cord out of your way as you rotate it!
All of these items can be found in my Gear Guide Amazon Store where you'll find products for your Droid Incredible. Check it out…
Do you have any experience with the Clingo mount or other solutions? Be sure to share them with me!